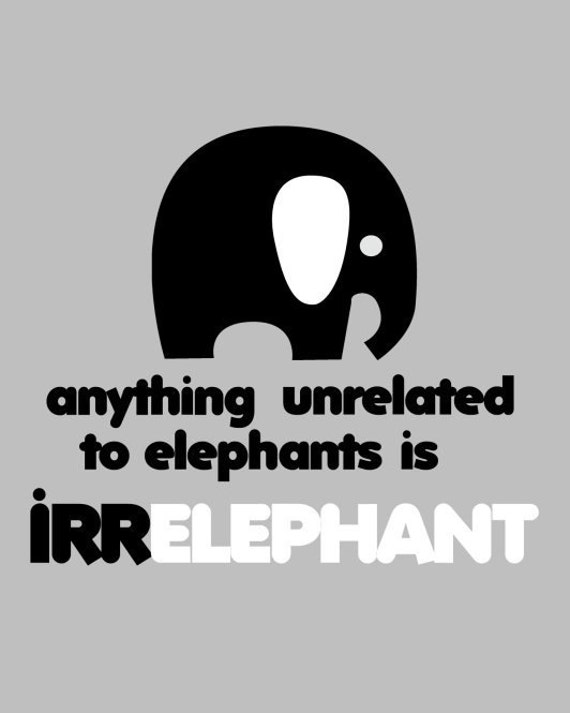 How to create relevant content
Shortly i was asked about the definitive OnPage ranking factors. My first and short answer was, there isn't
the
single ranking factor, but a combination of some. Then it seemed to me, this question could be very relevant verbalization of the article about website content for the part 4 of the
HASCH, my OnPage SEO framework
. I don't want to rob your time with commonplace phrases about "the content is king, must be unique, interesting, well-written, useful, fresh, catchy, provoking, outrageous" or the like. I will instead explain,
which tangible traits must own your content to rank well.
With "
to rank well
" i mean, that search engine algorithm will reckon your website text as topically relevant to your chosen and used in the text keywords. Let's ask:
what makes content relevant?
how to create relevant content?
To the answers
→
Where to place and how to markup keywords to make the text topically relevant?
The only concrete, measurable factor, which indicates the topical relevance of a text is a keyword. In detail, keywords, synonyms and LSI-keywords covering a given topic. If a ranking algorithm must decide about the topical relevance of a web document to a given topic, it checks:
the pure existence of keywords, synonyms and LSI-keywords,
their occurrence places in the source code.
Based on these thoughts, the plan "how to create relevant content" is clear:
get the topic
research keywords
enrich the keyword list with synonyms and LSI-keywords
create the text using keywords, their synonyms and LSI-keywords
publish the text as HTML
enrich the HTML source code of the text using HTML markup with keywords, their synonyms and LSI-keywords on the key positions.
Content audience
It's obvious, that before to start, the topic idea must already exist and be researched from the point of view, whether it's in general interesting, and which aspects of the topic are most interesting. With "
most interesting
" i mean interesting for
most people
most of your readers
most of your customers / buyers
most of your followers / friends
most of influencing persons in your topical environment.
For whom concretely you are writing is your funeral, but you must figure it out first to become able to research keywords.
Keyword research
After you are clear with the topic, select keywords you want your article will be ranked with. Well-known and fully unknown
keyword research tools
will help you with this task. I recommend to research:
keywords (some keyword phrases with 2-4 words)
synonyms to keywords
semantic environment and LSI keywords.
Got your keywords? Write your text down! And don't forget about using keywords, LSI-keywords and synonyms.
Semantic markup
After your text is ready, use semantic markup
in the head (meta, Dublin Core, Open Graph, Twitter Cards) and
in the body (embedded Schema.org-markup).
Keywords occurrence places and their markup for content relevance
Now it's time to check, whether all needful things are correctly placed and marked up.
Note!




This is the most important part of the whole task! A text doesn't become relevant only cause there are some keywords inside.
The keywords must




appear in the key positions and

own specific HTML markup.

Only this signal combination lets the ranking algorithm decide about the topical relevance of the text.
What makes content topically relevant?
— Keywords, their synonyms and LSI-keywords!
Where our keywords should appear to make the content topically relevant?
— Let's list these areas:
Keywords should appear in (
the closer to begin of the given entity - the better
):
Address
Domain name. Domain name, which contains keywords is called exact match domain. To own one is worth the trouble.
Subdomain name
Article's URL (can be created with plain HTML files or with help of mod_rewrite)
Head area
Title
Description
Keywords
Dublin Core
Open Graph
Twitter Cards
Body area
Headings (h1-h6)
Beginning of p, span and div as possible closer (next) to heading
First and last 50 words of text
At least one occurrence with strong, italic and underlined attribute
Link URLs (intern and outgoing)
Link anchors (intern and outgoing)
Link titles (intern and outgoing)
Names of those CSS classes and IDs,who surrounds the main content
Embedded Schema.org-markup
The article should be described as CreativeWork and the keywords must appear in the name and description properties of the article
Keywords should appear as entities (standalone types) which extend the about and mentions properties of the article
Keywords should appear in the more the better URL and sameAs properties
Assets
Assets folder names
Image file names, titles, alt attributes, IPTC / EXIF data
Imagemap URLs, titles and anchors of the imagemap links
Embedded file (pdf, doc etc) URLs, names, titles, anchors
Keyword density, synonyms and LSI-keywords
After you analyzed your text, whether your primary keywords are located on the places, listed above, it's time
to replace some keywords with synonyms,
to use some LSI-keywords (don't hesitate: search engine algorithm will nevertheless understand you),
to think about the keyword density and, in general, about whether you've overused your keywords a little bit.
If you come to decision, there are too many keywords, it means only that your text is too short;)
Content Length
The frequently asked question about the content length is easy to answer and contains 3 answer parts:
The more text, the better (search engines mean)
The content length must not make tired (readers mean)
The most important content content must appear above the fold (mean the both from above)
Satisfy them all and you have correct content length.
Conclusion / tl;dr
Places in the article's text and the source code of the article, where your keywords should appear to make your article topically relevant. Use this list as a rough guide
to audit any web document,
to clear possible optimization areas.
Enjoy the rest of summer and look into the previous parts of the HASCH the OnPage SEO framework: